Employee Representations
Jul 01, 2020
Marion Fleming was commissioned to paint many portraits—children for parents, retirees, and key members of organizations after their passing. She loved painting portraits as she enjoyed the interesting variety in human faces. But not all her portraits were commissioned.
In a previous post, I mentioned that my parents operated a greenhouse business for over forty years. They hired many employees over that time and many endeared themselves to my parents. Some became models for my mother's paintings. Though she was rather shy about asking someone to model for a painting, I don't know of any of them who weren't delighted to pose for her. There is something affirming when someone you know and trust asks to paint your portrait.
The first image is a painting entitled The Rose Potter, painted in acrylic. Marion was taken with the lines of the young man's face and liked his long hair. The atmosphere of the portrait is rather unusual and interesting as the gray background represents the inside of one of our greenhouses on a cloudy winter day.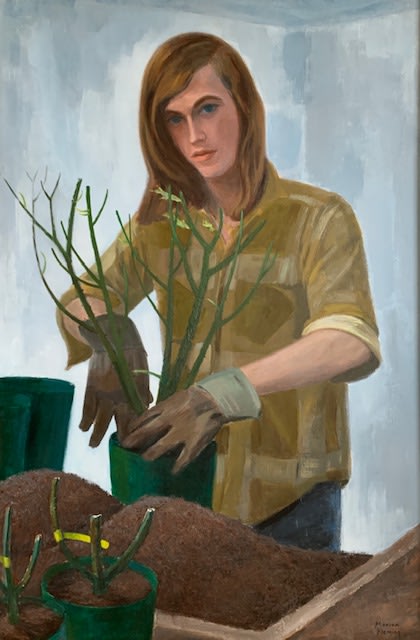 The Rose Potter
Another favorite oil painting is called Jeanie. Rather than the typical head and shoulders portrait, Jeanie is standing in front of many of the hanging baskets and produce that were sold at our greenhouses. What is fun about this painting is that she has a really cool vibe going with her jeans and a white T-shirt, hand on hip, with a finger through one of her belt loops. This is the kind of natural, unplanned pose Marion enjoyed detailing.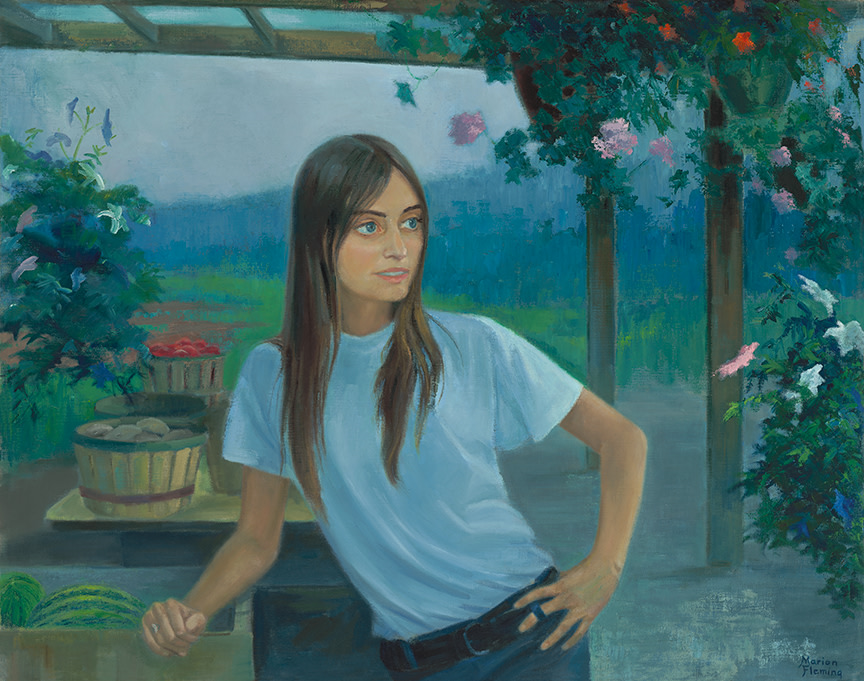 Jeanie
Marion painted many more portraits which will appear in subsequent blogs, but I finish this post with Dexter. Dexter was quite handsome and from what my parents said about him, one of their favorite employees. Painted in oil, the portrait captures a look of aspiration and resolve that makes the image beautiful and compelling.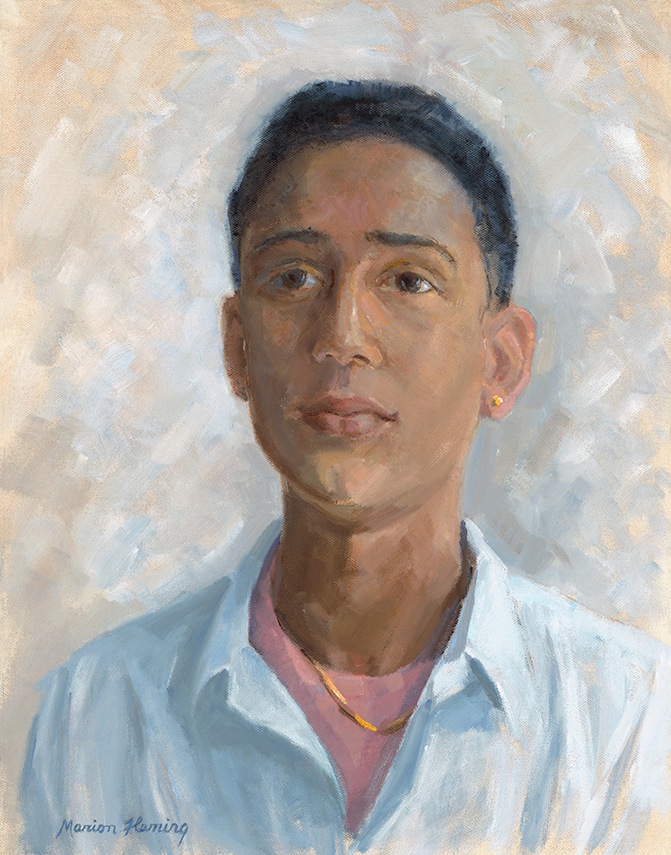 Dexter
Until Next Time,
Julie <3